The Firebird by Susanna Kearsley
I have fallen in love with yet another author.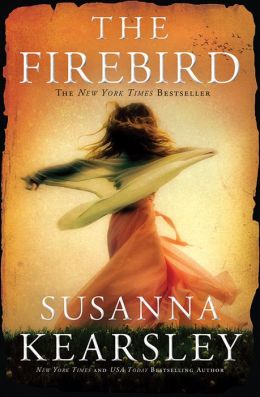 I know I am late to the party on this one, as usual. It seems to me that the whole world is already in love with Susanna Kearsley and her beautiful books, and for good reason. Reading her work is bliss.
As I finished my  latest revision of  MUCH ADO ABOUT JACK, I would leave my sparring lovers to immerse myself in Susanna Kearsley's world. And what a beautiful world it is.
I give this book five stars, but in truth, I would like to give it ten. A story of love rediscovered and redeemed, a story of two women linked across time who in the end, discover the truth of who they are. A marvelous novel.
Amazon's Description of THE FIREBIRD
Two Women.
One Mysterious Relic.
Separated By Centuries.
Nicola Marter was born with a gift so rare and dangerous, she kept it buried deep. When she encounters a desperate woman trying to sell a small wooden carving called "The Firebird," claiming it belonged to Russia's Empress Catherine, it's a problem. There's no proof.
But Nicola's held the object. She knows the woman is telling the truth.
Beloved by readers as varied and adventurous as her novels, you will never forget spending time in New York Times and USA Today bestselling author Susanna Kearsley's world.