Illuminations: The Story of Hildegard Von Bingen
This Monday, I find myself in a medieval mood. And what better woman to encapsulate the medieval period, save Eleanor of Aquitaine herself, but the Christian mystic, Hildegard von Bingen. Author, musician, and theologian, Hildegard is a woman to be reckoned with in any age.
I became fascinated by Hildegard when I first discovered her in college, and Mary Sharratt has explored the wonders of her life and faith in her latest novel, ILLUMINATIONS.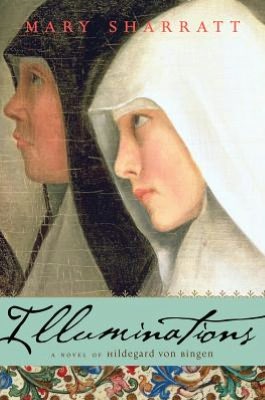 Description of the Novel from Mary Sharratt's website:
Hildegard of Bingen (1098-1179), Benedictine abbess and polymath, composed an entire corpus of sacred music and wrote nine books on subjects as diverse as theology, natural science, medicine, and human sexuality—a prodigious intellectual outpouring that put many of her male contemporaries to shame. Her prophecies earned her the title Sibyl of the Rhine. An outspoken critic of political and ecclesiastical corruption, she courted controversy and nearly died an excommunicant. Her courage and originality of thought continue to inspire people today.
Illuminations: A Novel of Hildegard von Bingen reveals the unforgettable story of how Hildegard, offered as a tithe to the Church at the age of eight, triumphed against impossible odds to become the greatest woman of her age. Combining fiction, history, and Hildegardian philosophy, Illuminations presents an arresting portrait of a woman of faith and power—a visionary in every sense of the word.
For more about this latest historical tour de force from Mary Sharratt, please visit her website through the link below: